Secondary: Deputy Director's Welcome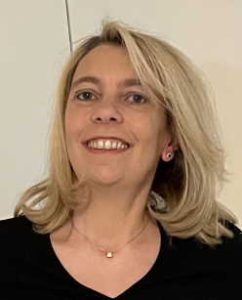 Dear parents,
As we begin the academic year of 2023, it is with immense pleasure that I introduce myself as the new Deputy Director, succeeding Mr. Marco Alberici. First and foremost, I extend my warmest wishes to you and your children for a school year filled with joy and success. This is an opportunity for me to briefly share my professional journey.
Five years of classical literary studies naturally led me to the profession of Literature and Latin teacher. My literary background not only fueled my passion for learning but also laid the foundation for a dedicated and enthusiastic teaching career spanning 24 years across various countries such as France, Belgium, and Luxembourg. I had the privilege of working as a seconded teacher and language coordinator at the European School Luxembourg 1 from 2007 to 2016.
Each classroom provided me with a unique window to the world, enabling me to adapt my teaching methods to meet the specific needs of diverse cultural contexts. Beyond imparting knowledge, I have always sought to promote mutual understanding and respect, values that are essential in shaping the citizens of tomorrow.
However, my career extended beyond the realm of teaching. I had the honor of actively contributing to the establishment of Luxembourg's first public European school: the EIDE – International School of Differdange and Esch-sur-Alzette. Subsequently, within the same school, I held the position of "attaché de Direction", promoting the European system and contributing to the school's development.
My journey also led me to the Luxembourg Ministry of National Education, where I was offered the opportunity in 2020 to contribute to the development of the SOIE (Service for International and European Offers). This experience provided me with a broader perspective on large-scale educational challenges. I actively participated in the opening of new public European schools in Luxembourg, including the EIGT (Gaston Thorn International School).
Lastly, starting in 2021, I had the privilege of representing the Minister of National Education as the Head of Delegation to the Board of Governors of European Schools, participating in various bodies such as the Board of Governors and the Budgetary Committee. This responsibility enabled me to actively engage in discussions and make pivotal decisions for the evolving future of European schools.
With genuine enthusiasm, I share these distinctly European experiences with you, convinced that our collective collaboration will continue to foster an inspiring and inclusive educational environment for pupils. I eagerly anticipate our fruitful exchanges.
Wishing you all a fantastic start to the school year!
C. Lemarié
Deputy Head of secondary cycle