Pancake Party 2020 eTwinning
6th February 2020
On a passé un très bon moment avec nos partenaires eTwinning…
Un grand merci à nos partenaires et à Sylvie Rustenholz de L P Reiser pour l'accueil chaleureux.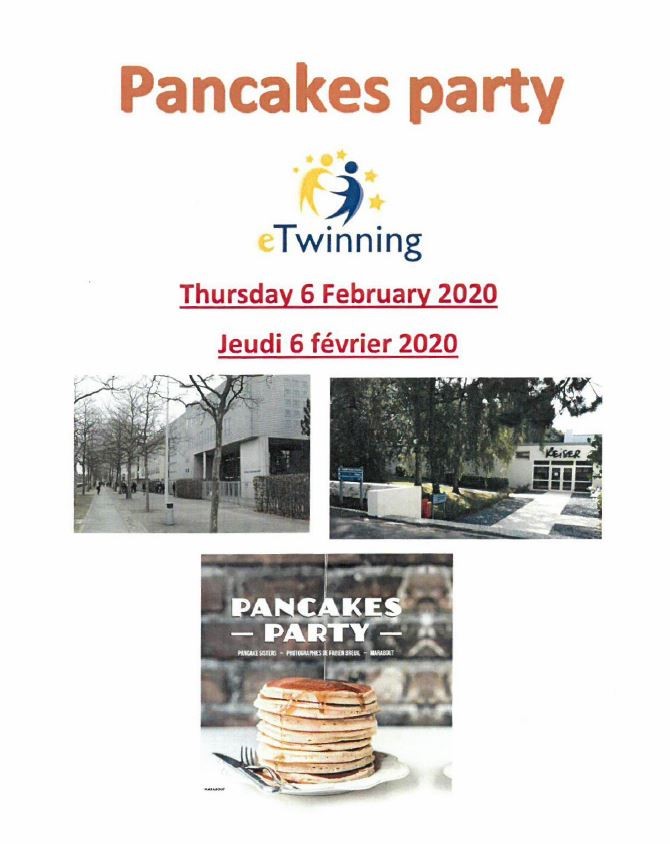 On 6th February Emmanuel Couché and Ann Thorogood took S4L2ENC to L.P. Lycée Reier in Longlaville, France, for a pancake party with our project partners.
We learned about the life and work of Jean-Marc Reiser and the students had fun asking each other questions in English.