Secondary : List of books and calculators
List of books 2020-2021 school year
Calculator
Information on the calculator for 2020-2021 school year will be published soon.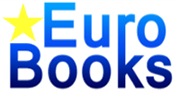 To save time, effort and money, a former student has created a website on which parents and students can buy and sell school books. This initiative is available for parents of the primary.
Please note that EuroBooks is not run by the school, and the school bears no responsibility for any disagreement that may arise.